Crafting a digital presence..
Website Design, Development, Maintenance and Optimization
Creative web design services, specializing in WordPress based websites.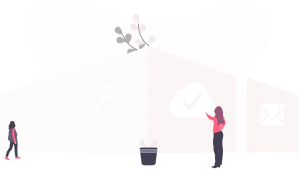 Looking for an affordable website design company?
Offering Website Design, Greensboro NC, High Point, Winston-Salem and beyond...
I am a freelance web designer with extensive experience in all aspects of website design and development. I work with local businesses, with web design in Greensboro NC, Winston-Salem and High Point, but I also often work remotely offering website design anywhere in the world.
I specialize in WordPress websites. My focus is creating unique, engaging and functional websites that provide solutions to your individual business needs. Using my creative and technical skills, I can help you you grow your business, give you an online presence and most importantly, get your message out there so you can gain loyal customers.
Fresh, innovative, creative & minimalist..
I have been creating affordable websites for small businesses for years.
Small Business Website Design Services | Pixel Dezign
WordPress websites are unique in that they allow you more control over your content. YOU can be in charge of updating your text and images, if you so choose.
WordPress is also SEO friendly, which will help your target audience find you much easier.
If you want someone to work with you from start to finish, please contact me and I would be happy to consult with you! Whether you need someone to build a brand new website or just revamp your old one, I can help!
Contact me today and I can help you create your business website right away.
Have more questions?
       I'd love to hear from you!
Travel over to my contact page

and drop me a line!